About Manitou Maine-Anjou
Welcome to the great breed of Maine-Anjou cattle. We have bred the real Maine-Anjou since 1970 and continue to be impressed with all the great quality of the breed. It is a breed that crosses well on every other breed, I would even say it truly is the ultimate breed for crossbreeding! Having said that it also offers a tremendous set of females as purebred or fullblood cattle. For ourselves we have sold cattle to people in 10 different U.S. States. We have calves born recently in Brazil, Germany, Australia and New Zealand. Our bulls and females sell from British Columbia to Ontario, Canada as well. Call us, you'll be glad you did.
Latest Flyer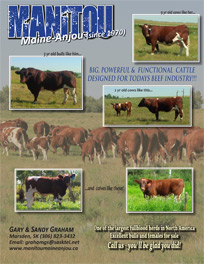 Click image to see larger version
Latest News
Our 2016 Female Sale catalogue Friday December 16th

2016-11-30 15:44:27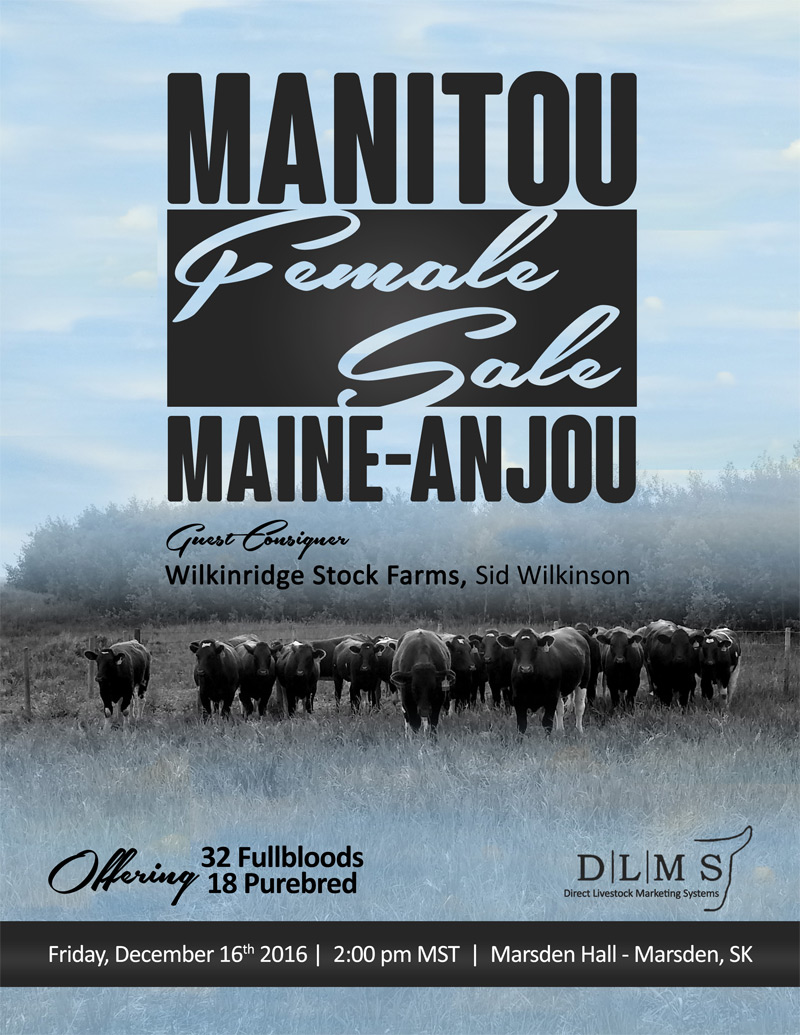 Female Sale Dec. 16, 2016

2013-11-05 21:03:45
On Friday, Dec. 16th at 2pm (Alberta time), we will be selling 50 head of Fullblood and Purebred Maines.
The sale will be hosted by DLMS in the Marsden Community Hall, in Marsden.
We look forward to having you there or bidding on the internet. Isn't technology great? Especially in the winter!
Catalogues will be out shortly and if you have any questions, please call us at 306 823 3432
or Gary's cell 306 830 0883.